Take a Peek Into a Week at Box Project!
Blog post by Brainfood Program Associate, Amanda Kirsch
Summer is always a busy season in our Brainfood kitchens. So busy, that sometimes we forget to share all of the fun with you, our amazing friends and supporters. But that ends here.
Since the end of June, Box Project participants have been hard at work running a 6-week CSA out of our Mt. Vernon Square site. Each week our teens prepare a number of handmade food items to pair with an ever-changing variety of fresh produce from local farms. Box Project subscribers pick up their box of themed goodies each Thursday.
Hours of brainstorming, planning, recipe testing, shopping, and food prep lovingly go into each and every box. Take a peek at some of the action here, and feast your eyes on some cheerful faces and tasty fare.
Monday: With no time to waste, teams start the week with food prep. Our giant whiteboard/master checklist keeps us on track throughout the week.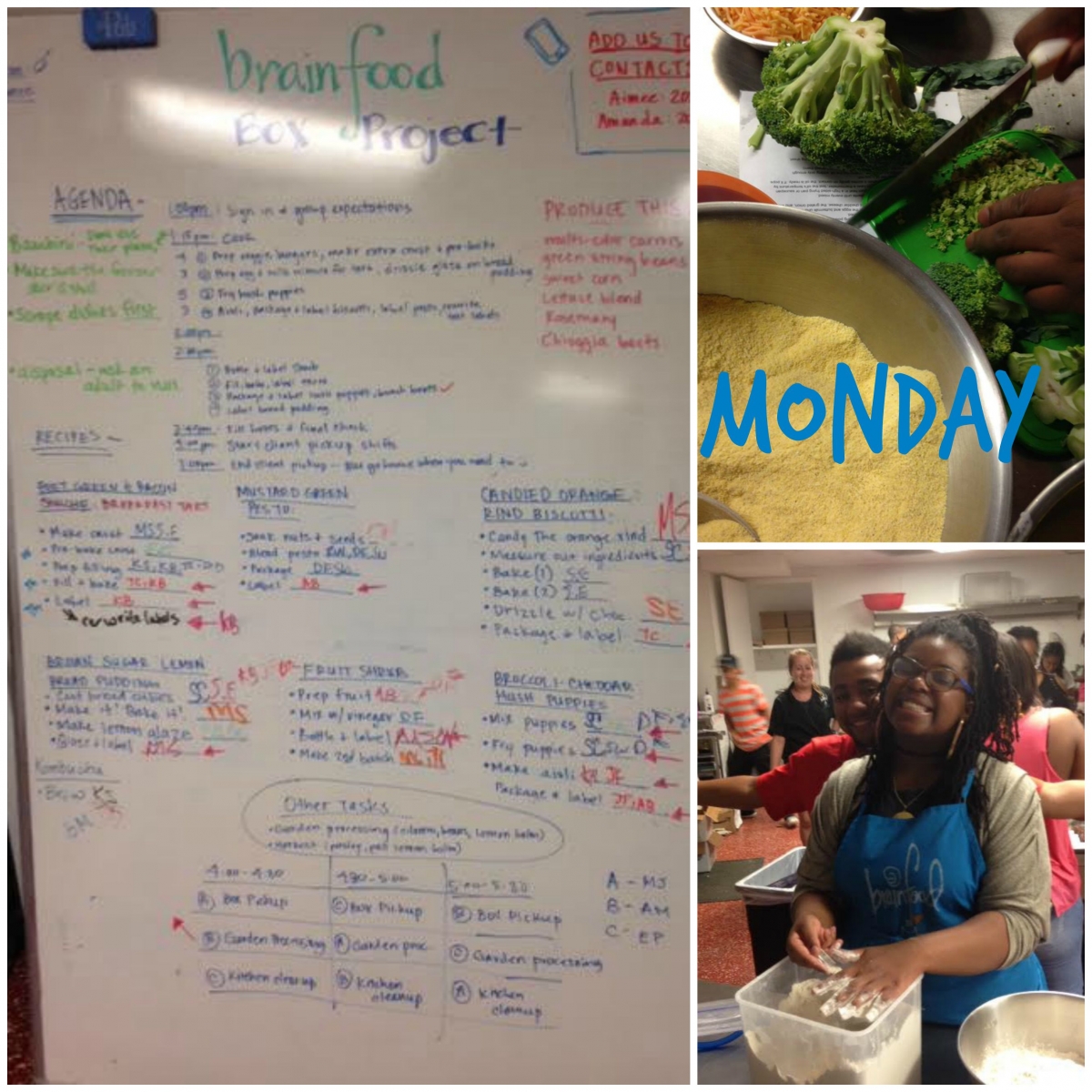 On Tuesday, some folks carefully roll out dough for breakfast tarts, and others take a trip to the garden to harvest some fresh herbs.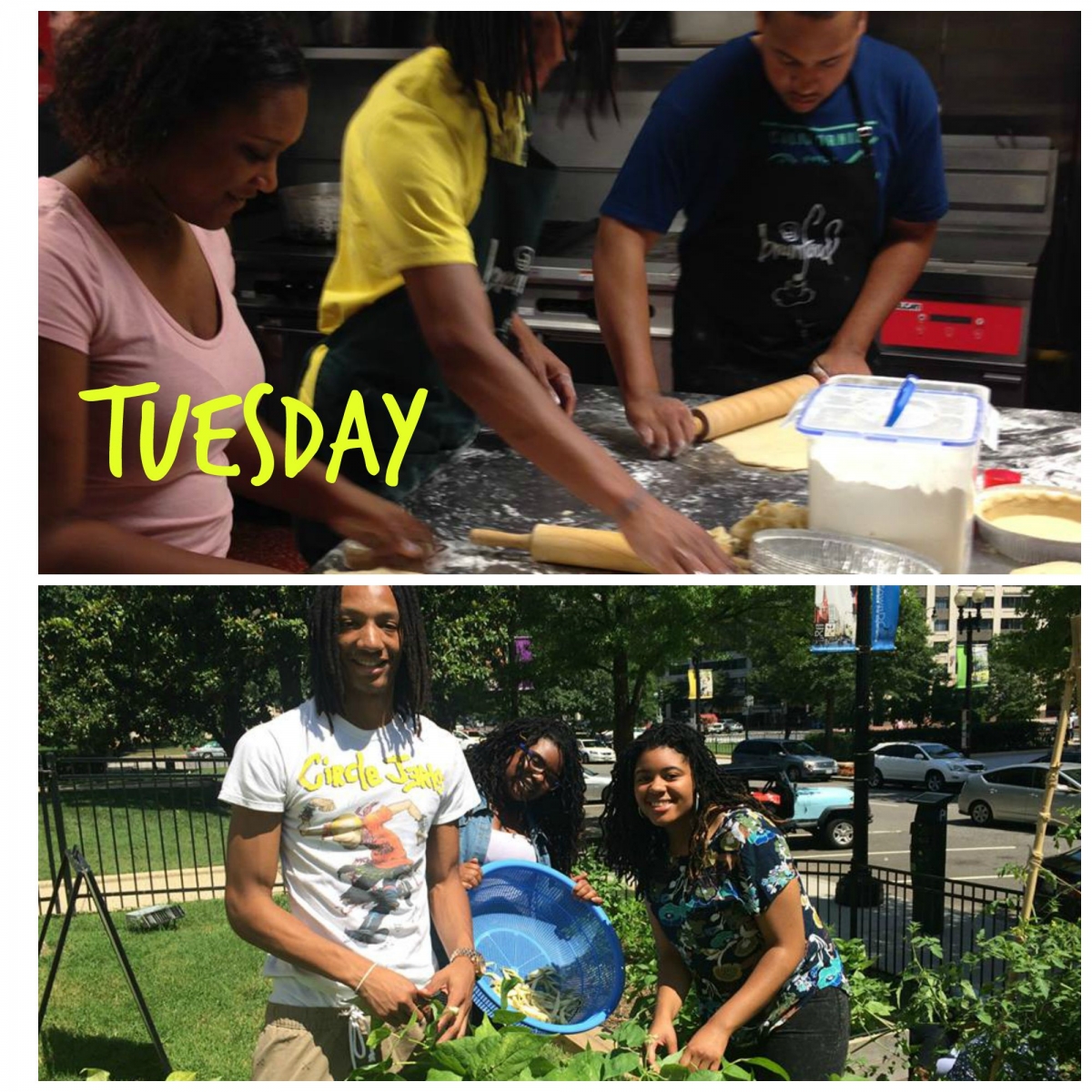 There's plenty to do on Wednesday--just one more day until client pick up! Kaylan puts final touches on pizza, Shawnee drizzles chocolate on biscotti, and Koby handwrites food labels.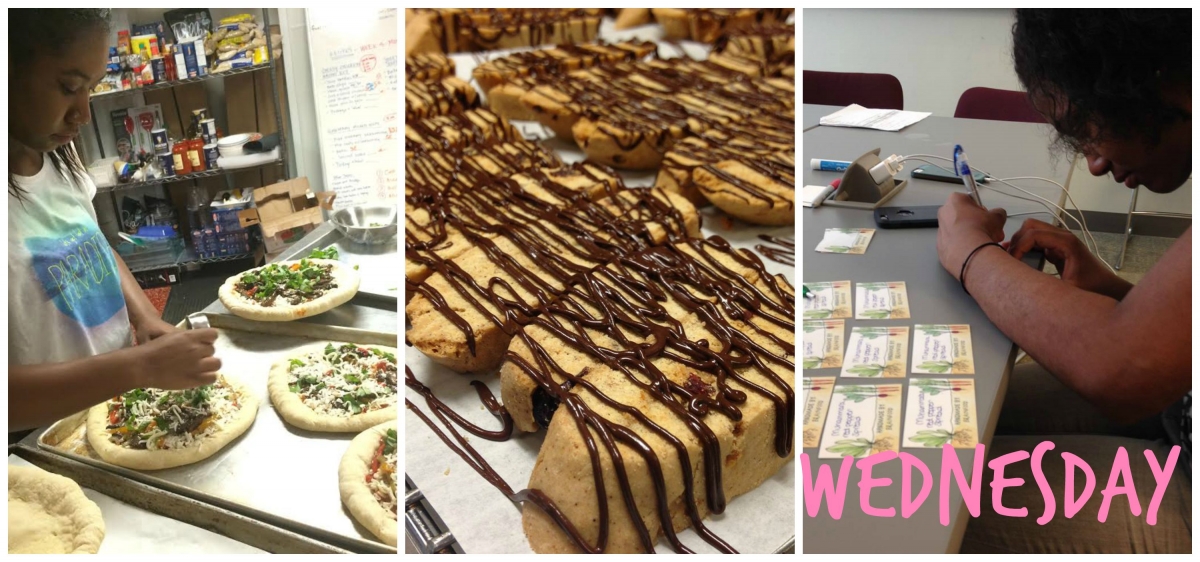 Thursday: It's pick up day! Alfonso helps carry our produce delivery from the truck to the fridge, Myla counts boxes, and everyone pitches in for packaging and final assembly. We all take shifts in the lobby to assist with pick up and meet our fabulous subscribers.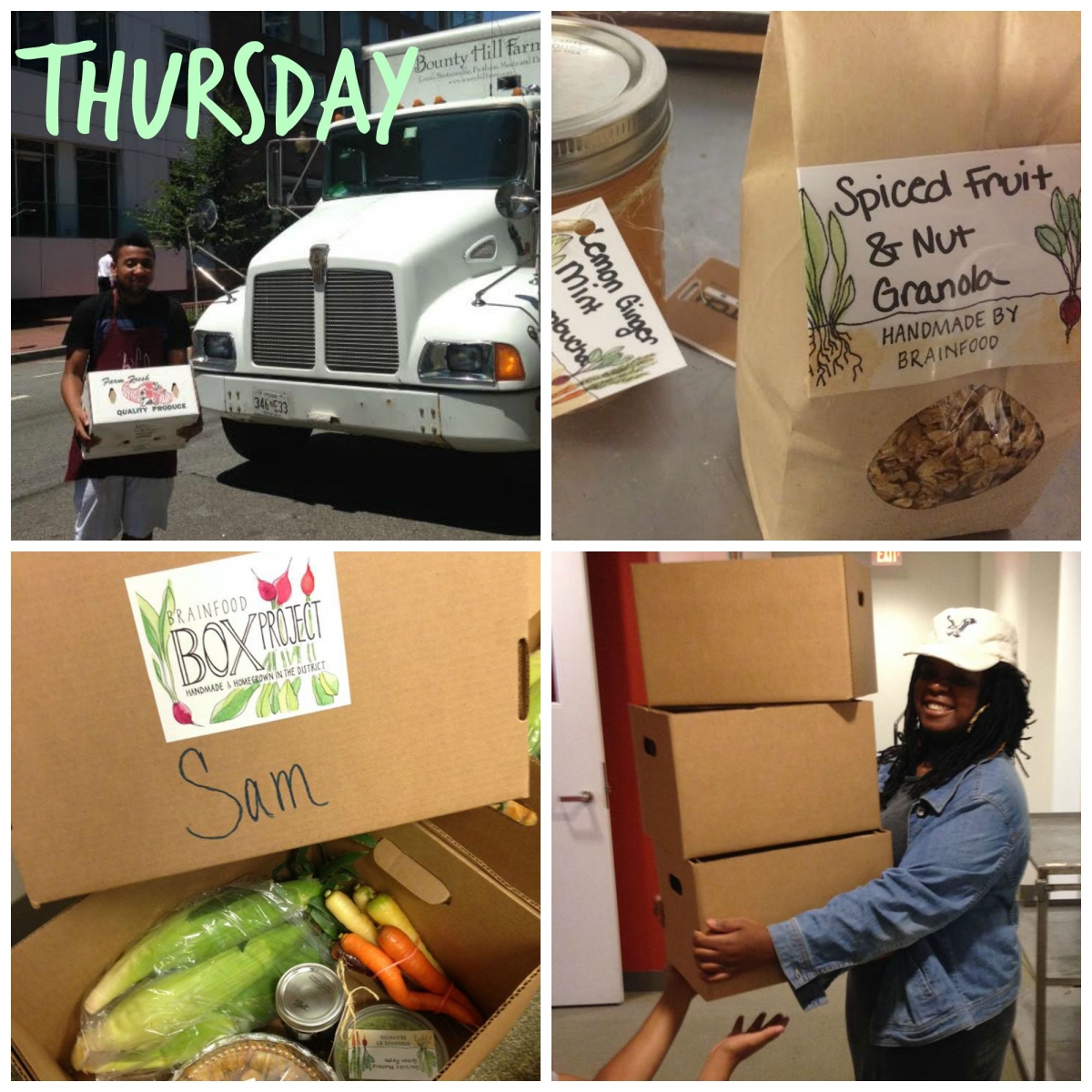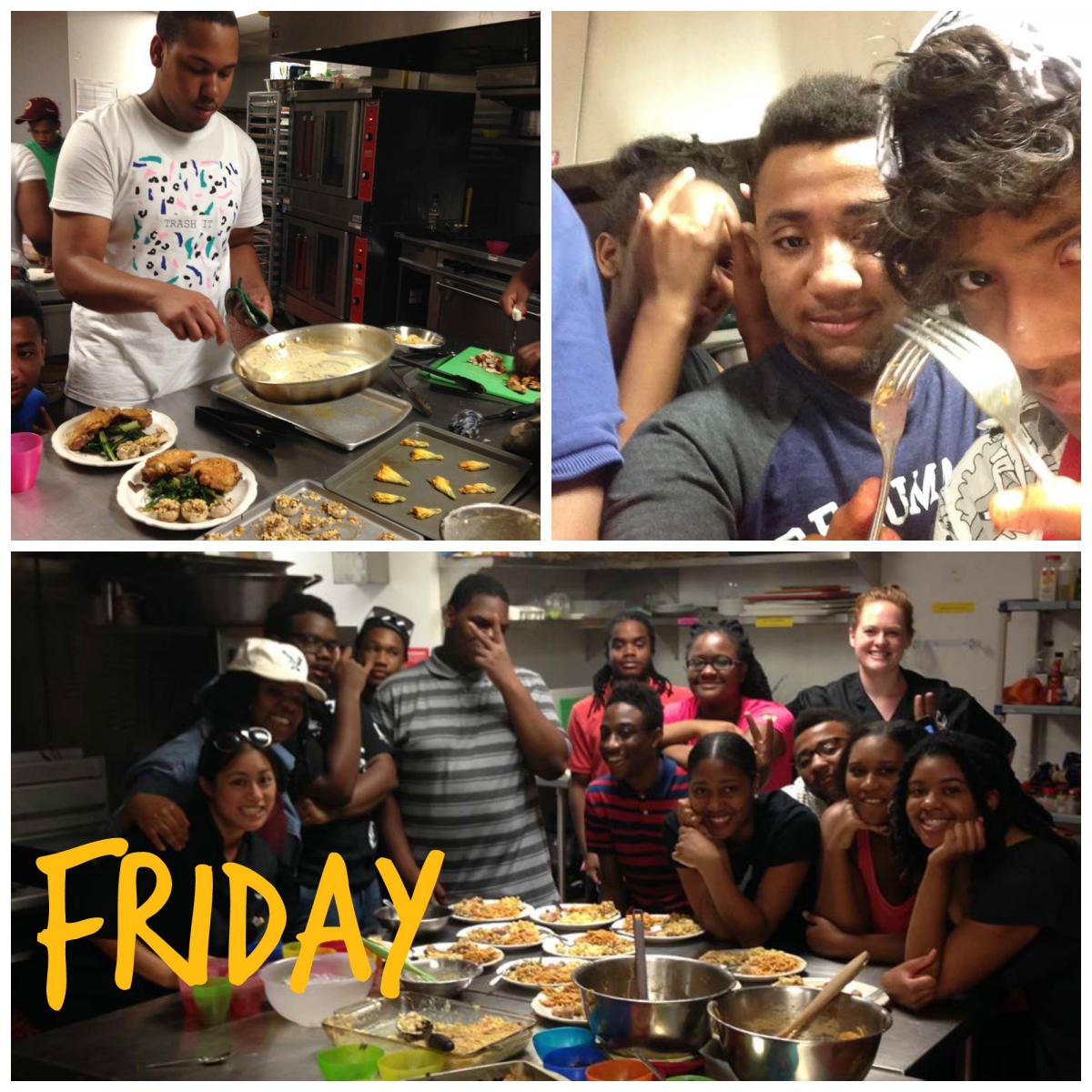 Fridays are often more relaxed. After four solid days of food production, the last day of the week is perfect for debriefing, participating in fun cooking challenges, reviewing kitchen skills, watching a food documentary, or hosting a guest chef. The next week is always around the corner...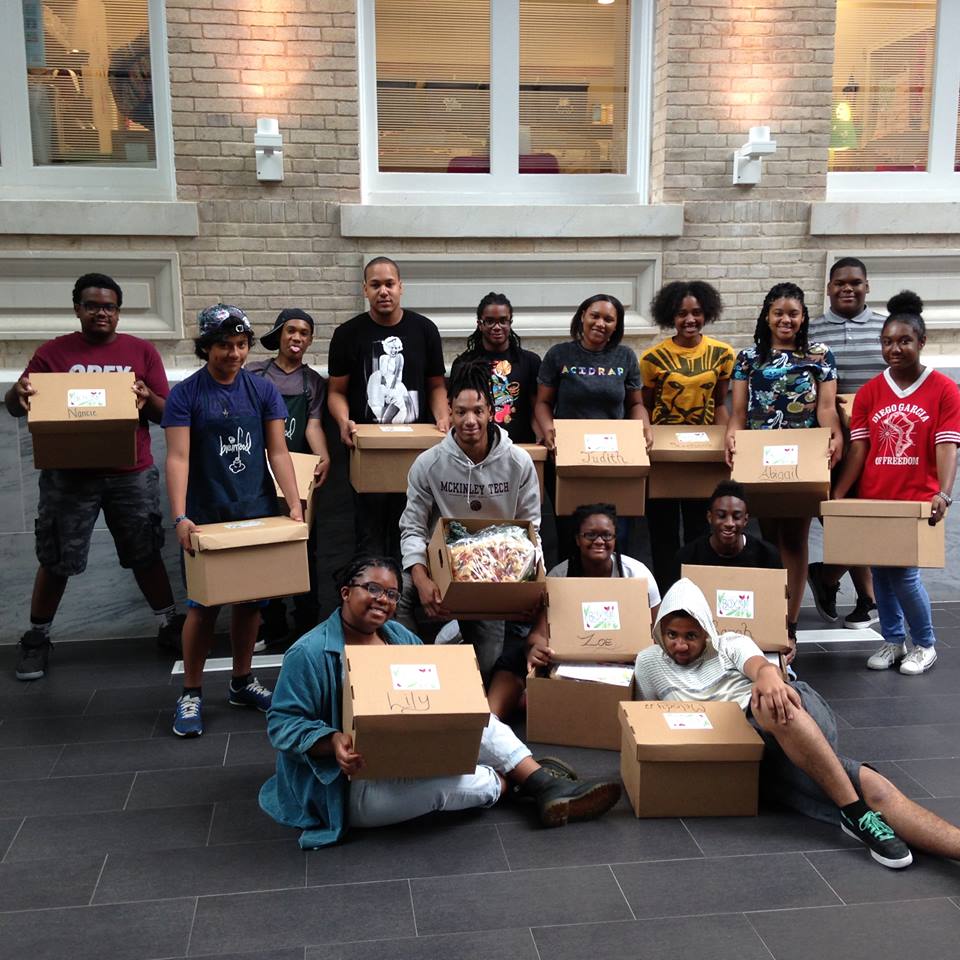 With love from our kitchen to yours,
The Box Project Team