Home
Brainfood is a non-profit youth development organization in Washington, DC. Using food as a tool, Brainfood builds life skills and promotes healthy living in a fun and safe environment.
Brainfood is currently seeking creative, highly motivated individuals to help to develop and deliver food education programming in the DC area. Read the full internship descriptions here. Apply by May, 10th.
Save the Date: Brainfood Burger Battle -- June 30th!
Ten of DC's best chefs will compete for the title of Brainfood Burger Battle Champion.

Does your favorite chef make the best burger in DC? Attend the Brainfood Burger Battle on Sunday, June 30th, to find out. Spend a summer Sunday afternoon in the Poste Moderne Brasserie courtyard enjoying DC's best burgers.

Hosted by the winners of the 2012 Brainfood Grill-Off, Chef Dennis Marron of Poste and Chef Teddy Folkman of Granville Moore's, the Brainfood Burger Battle will raise funds to support Brainfood's food-focused programming serving DC teens.

What: Ten chefs – No Rules – Chefs may use any meat, bread or accompaniment they choose to wow the panel of judges and be declared the Brainfood Burger Battle Champion.

Guests will enjoy burgers from all ten chefs, a selection of local beverages, Gordy's Pickles and desserts from Small Comforts Bakeshop.

Where: Poste Moderne Brasserie, 555 8th St NW

When: June 30, 2013 – 3:00pm to 6:00pm

Who: 250 Brainfood donors, corporate supporters and DC food lovers will attend.
VIP Seating Available – Table for 12 – Full Service
Meet the Chefs - Only One Available
Participating Chefs :
Dennis Marron – Poste
Teddy Folkman – Granville Moore's
Scott Drewno - The Source
Haidar Karoum – Proof/ Estadio/ Doi Moi
Victor Albisu – Taco Bamba/ Del Campo
Kyle Bailey – Birch & Barley/ GBD
Anthony Chittum – Vermillion/ Iron Gate
Danny Bortnick – Firefly
Marjorie Meek-Bradley - Ripple
Andrew Dixon- Mad Fox Brewing Co.
More chefs announced soon.
Announcing the Brainfood Youth Garden located in the Mount Vernon Square neighborhood!
Last fall, Brainfood launched the Community MVPs program, which gave Brainfood graduates the opportunity to take their cooking and leadership skills out of the kitchen and into the community. This fall, we're expanding our reach once again: this time, it's to a green space right in the heart of downtown DC.
In June, we built a kitchen garden outside our new Brainfood Innovation Center at Mt. Vernon Square. The garden space offers our youth the opportunity to participate in small-scale urban food production, and garden produce will be used to supply both Brainfood programs and cooking workshops led by our Community MVPs class. But growing vegetables isn't the only goal of our new site.
The Brainfood Innovation Center will raise awareness on youth and food issues in DC by: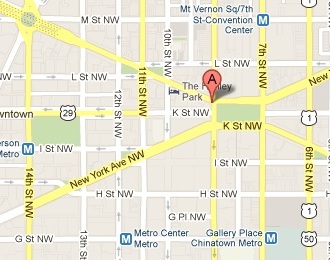 We believe that community based outreach, free or low-cost food education resources, and the creation of safe and welcoming spaces are necessary to change the way that people eat, cook, and buy their food. Expanding to the Brainfood Innovation Center will allow us to reach even more youth and DC residents, while remaining firmly committed to our core values of community engagement and positive youth development.

How You Can Support Brainfood Programs
Brainfood Programs
Local high school students participate in our programs either twice a week after school or every day for five weeks during the summer. Activities include hands-on cooking classes, lectures, field trips and community service projects. Brainfood graduates are equipped with practical cooking skills, an introduction to the food industry, a framework for nutritious eating, and leadership experience that prepares them to make a difference in their community. Brainfood offers three programs:
Brainfood Kitchen All Stars is a year-long program (September - May) that introduces participants to learning life skills and leadership skills through food and cooking.
Participants attend classes 2 days/week (Monday & Wednesday or Tuesday & Thursday) from 4:00pm - 6:30pm.
This program is offered at our Chinatown, Columbia Heights, and Mt. Vernon Square sites.
Brainfood Community is a year-long program (September - May) where past Brainfood graduates use their leadership skills to plan, facilitate, and deliver healthy cooking workshops to the DC community.
Participants attend classes 2 days/week (Tuesday & Thursday) from 4:00pm - 6:30pm.
This program is offered at our Mt. Vernon Square site only.
Brainfood Summer Institute is a five-week summer program based on the content for our Kitchen All Stars program.
Participants attend classes 4 days/week (Monday - Thursday) from 1:00pm - 3:30pm.
This program is offered at our Chinatown site only.
Brainfood has three sites in Washington DC:
1525 Newton St. NW
Washington, DC 20010
755 8th St. NW
Washington, DC 20001
900 Massachusetts Ave.
Washington, DC 20001