Making Friends over Food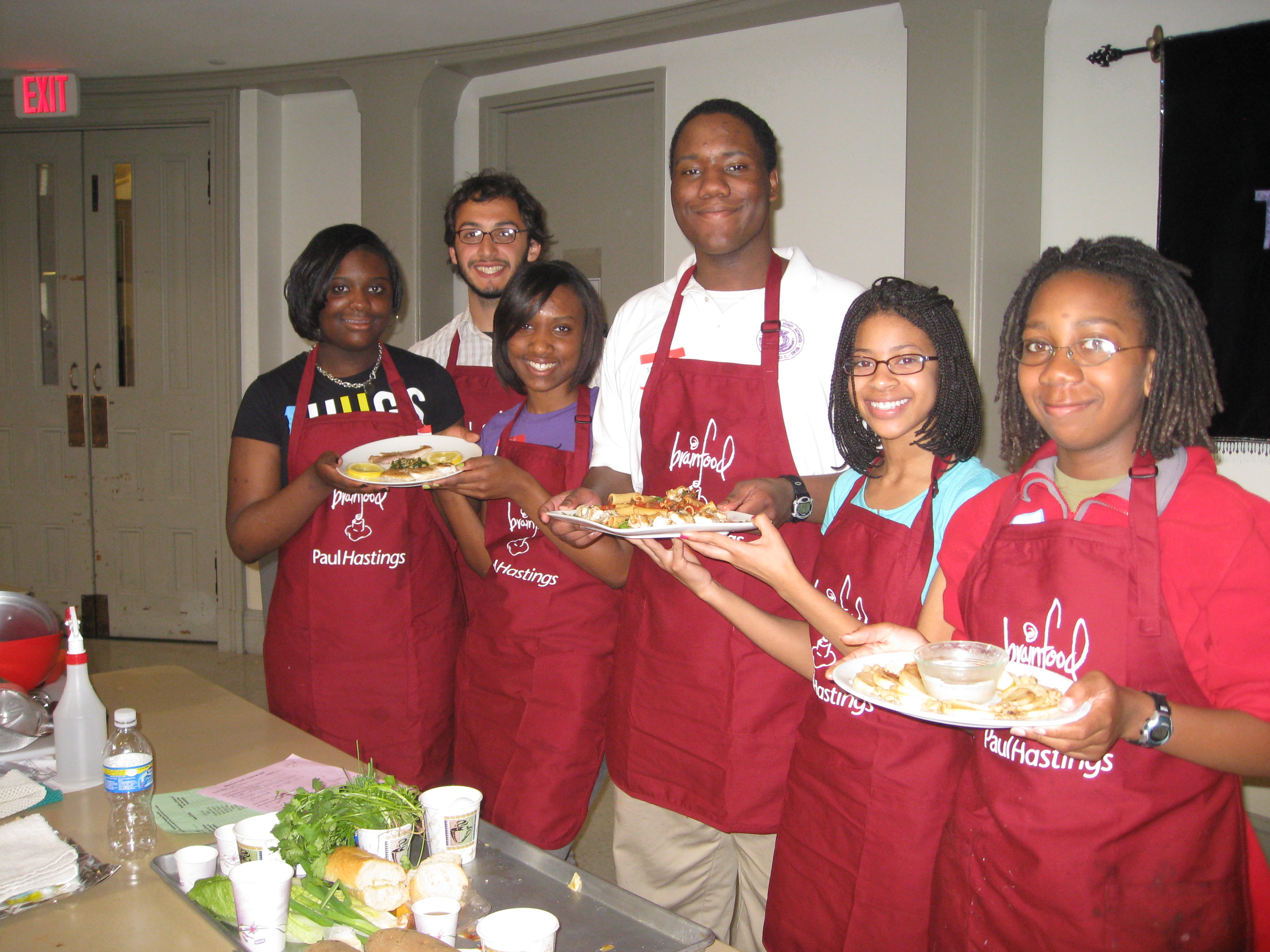 After a long break from Brainfood while in Chile exploring hundreds of varieties of potatoes and calling avocados "palta," I returned to volunteer this past fall. Having interned during summer program, I considered myself a seasoned Brainfood-er. I quickly became accustomed to the new cooking space at St. Stephen's in Columbia Heights and was ready to go.
At first I missed former students. I remembered their favorite foods and sense of humor. It wasn't long, though, before I was talking to Joy about band, Alia about science, Sterling about Barack Obama, and Mayra about AU. Everyone in the Thursday Columbia Heights class had amazing interests and though I had class before and after Brainfood, I didn't mind the extra bicycle ride to see everyone and catch up.
I always felt a lot of love in Columbia Heights on Thursdays. Everyone's dietary needs were respected – no one made a comment when I wasn't eating meat or when someone couldn't have dairy. More importantly, whenever someone came into the kitchen it was "Hi! How are you?" and when it came time to do dishes everyone was singing and pitching in. Even though we were sometimes rushed for time, everyone worked hard to help get the kitchen clean and organized.
I'm impressed by how cohesively everyone worked together. Each week the groups were mixed and matched but worked together perfectly. As a volunteer, I floated around helping each group for a bit. All of the combinations were great. When we all came together around one table to have our 6:15 meal-snack it was all smiles and jokes about how things went that day.
I'd like to say that I remember everything we cooked. I don't. I'd love to tell a great story about the funniest moment at Brainfood. I'm not going to do that. What inspired me about being a volunteer at Brainfood were all of the day-to-day relationships I had with students – relationships that will continue by maintaining contact, crossing paths some day, or even if we never speak again but still remember our time together and the support we gave each other. We're all crazy about food and the relationships that form around it have been truly amazing.
- Andrew Wolf, weekly volunteer at Columbia Heights location