Learning the Brainfood Way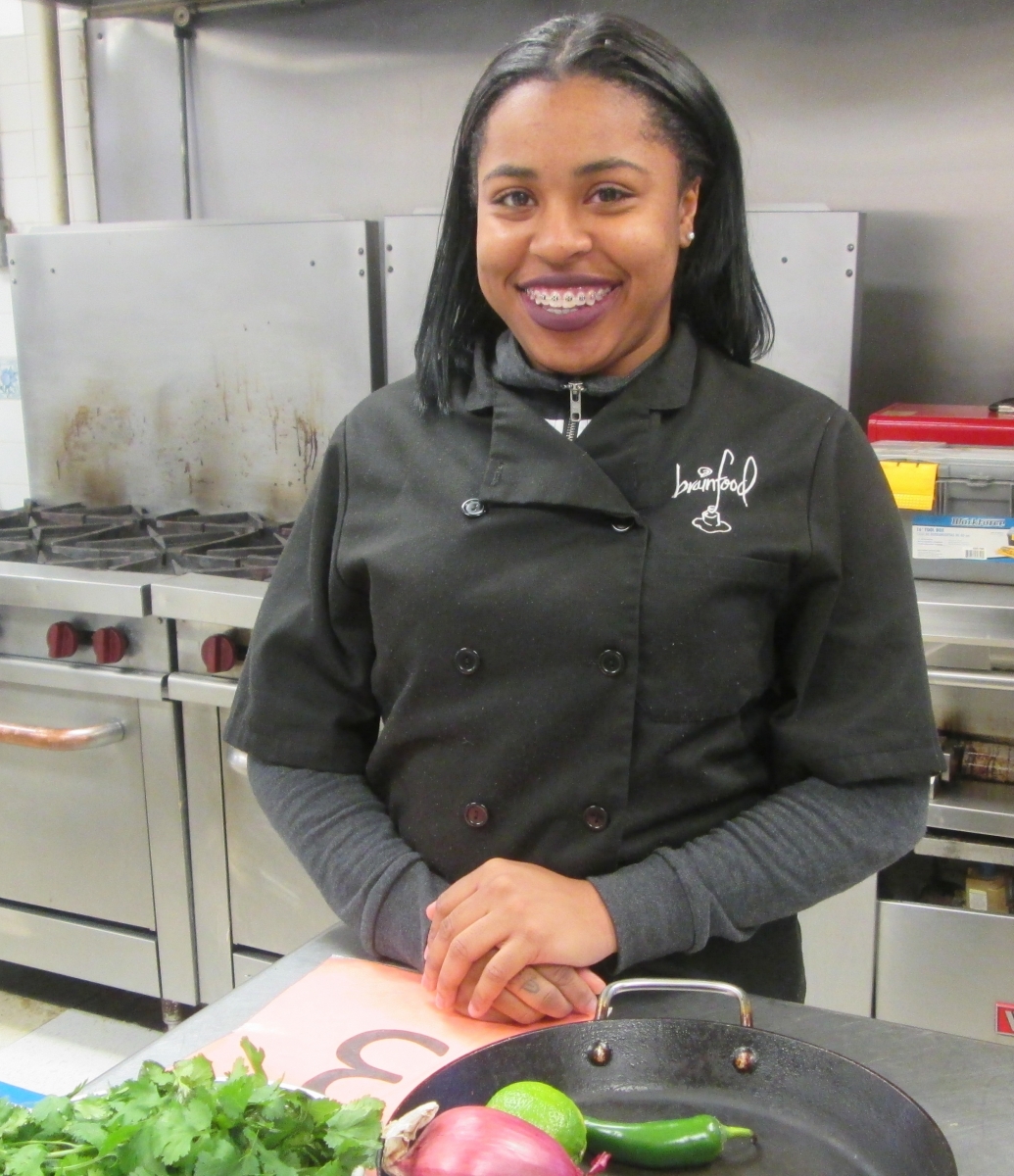 Asia Love is currently interning at Brainfood through the DC Career Connections program. Asia wrote the following reflection after her first experience in a Kitchen All Stars class.
---
When I first heard about Brainfood I thought of eating healthy. I didn't expect Brainfood to be much more.
My interview at Brainfood left me enthusiastic and eager to see the ins and outs of the program. My first day wasn't just a typical first day at a new job; I got the chance to learn something new, meet new people, and eat a nice meal prepared by Brainfood's youth participants.
What I really enjoyed most that day was the teens coming together to work as a team, preparing three recipes in such a short period of time. Throughout that first class I noticed that teaching is not only about motivating youth to learn, but it's also about learning how to learn and doing it in a memorable manner. Utilizing food is a good way to learn. At Brainfood, you learn as you go, and students are recognized for the progress they are making.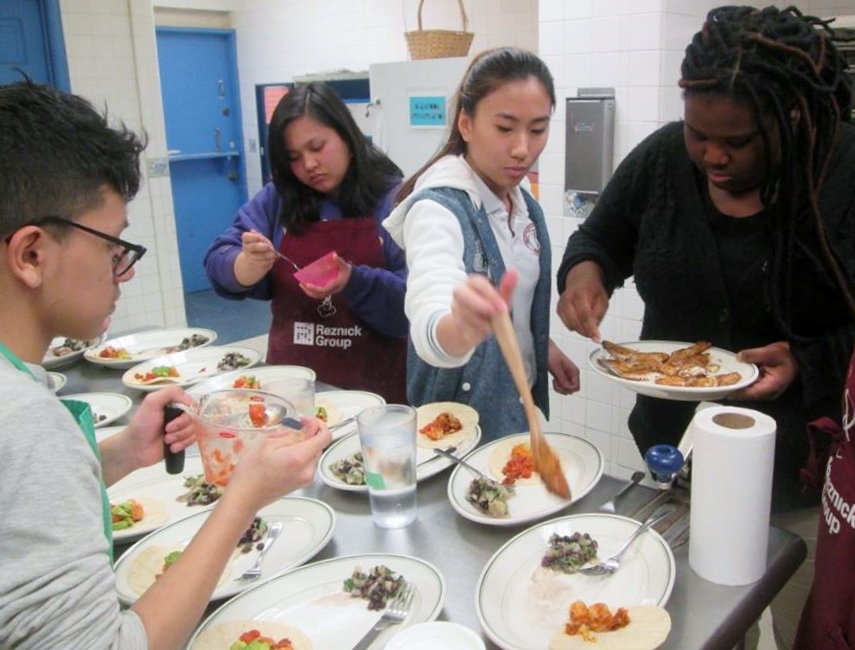 'Never judge a book by its cover' is a true saying. Brainfood isn't only about healthy eating. It's more than cooking classes and free food. Brainfood is giving youth the opportunity to gain experience in the kitchen and also develop other talents like leadership and communication skills. Brainfood is great, and I believe it can open a lot of doors for participants, not only in the kitchen but also in the future.