If Julie Andrews Were in High School Musical: A School Recruitment Update
Well, here we are: the calendar page has been flipped, and the air—while still humid—offers a soft breeze to remind us that fall is around the corner. September means it's time, once again, for school recruitment. Brainfood staffers have been transitioning from summer programs to preparing for the new school year. But there's still one very important piece missing… teen participants! These next couple weeks we'll be visiting high school lunchrooms and after school fairs throughout the city, sharing information about Brainfood programs and handing out applications to interested students. It's a fast-paced and exciting time of year.
So in both complete seriousness and silliness, here's a list of our favorite things about recruiting in DC high schools:
1. An obvious but oh-so-genuine favorite is sharing in new students' excitement and curiosity about
Brainfood programs. We speak with teens representing an array of ages, interests, and area schools. It's a powerful experience to witness diverse individuals all sharing the same desire to learn about food and cooking. And it's a great way to first meet potential students for the year!​
2. Equally joyous is seeing previous Brainfood participants, many of whom swing by our table, unsolicited, to say hi, offer a hug, and/or direct their friends towards our sign-up sheet. It's always energizing to hear their life updates and sometimes hear them tell their friends how participating in a Brainfood program was meaningful for them.
3. We wear bright and cheery Brainfood aprons! Usually, in the kitchen, you'll find Brainfood staffers in black chefs' coats—but not here! We take advantage of our out-of-the-office recruitment adventures and clothe ourselves in the fun, colorful garb usually reserved for our teens.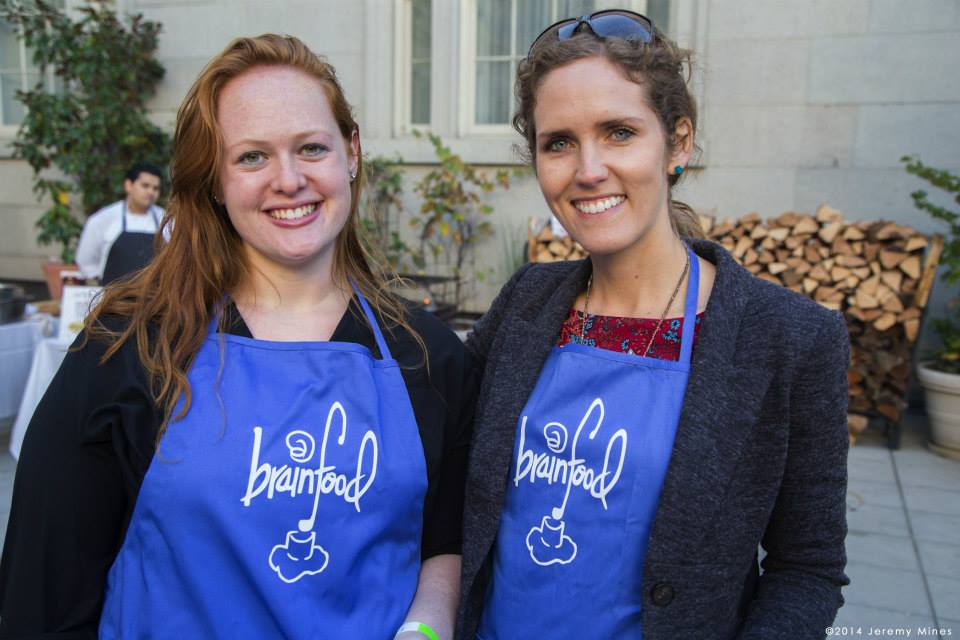 4. We often have opportunities for connecting with other youth-serving orgs when we attend school activity fairs. It's great to run into old partners in addition to meeting new folks who are doing cool things in the community.
5. We get a firsthand view of the school lunch scene. As food educators, it's interesting and informative to see what DC schools are serving for lunch and how they're doing it. There's quite the variety, and having this knowledge gives us some context and insight into teens' food brains. Plus, it's entertaining to play "Translate that cafeteria lunch line sign," where staff take their best guess at naming food items that could be served under such categories as "Grab a Stack" and "Crust and Stuff."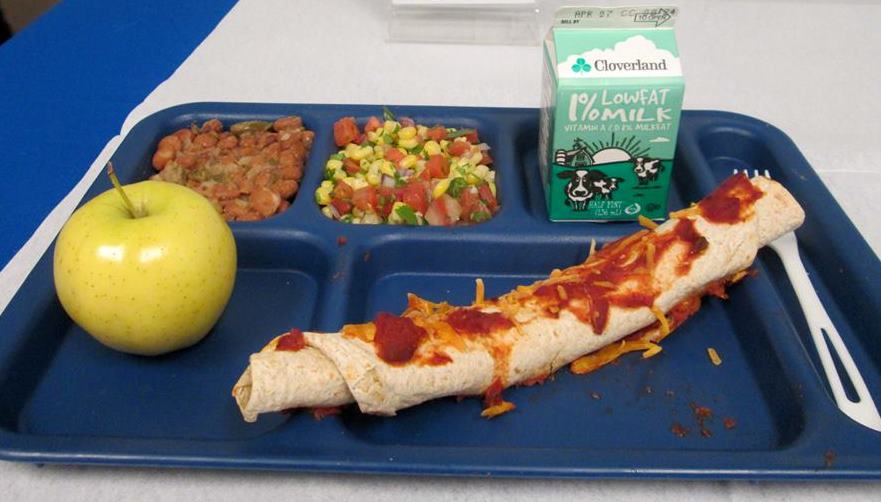 6. Teachers and school administrators drop by to voice their support. We have a growing list of school contacts who advocate for Brainfood at their schools, and we always love seeing them and sharing our mutual admiration.
7. We can reminisce about our teenage selves in the context of a school cafeteria… and then walk out the front doors without having to call Mom to tell her what time we'll be home from sports practice.