Community MVPs Get Their Coats
A post from Brainfood Staffer, Carolyn Panzarella...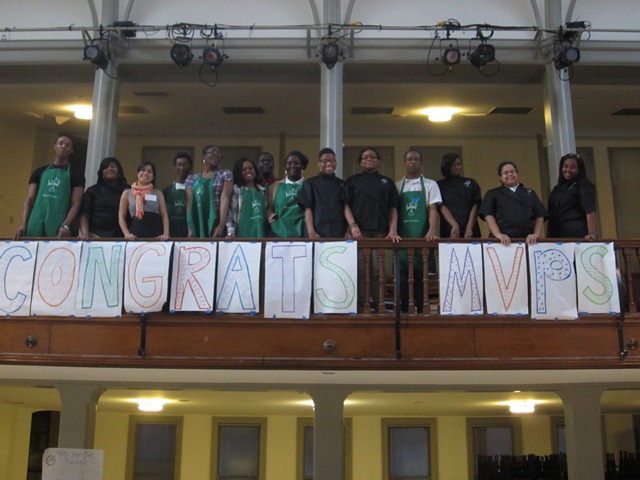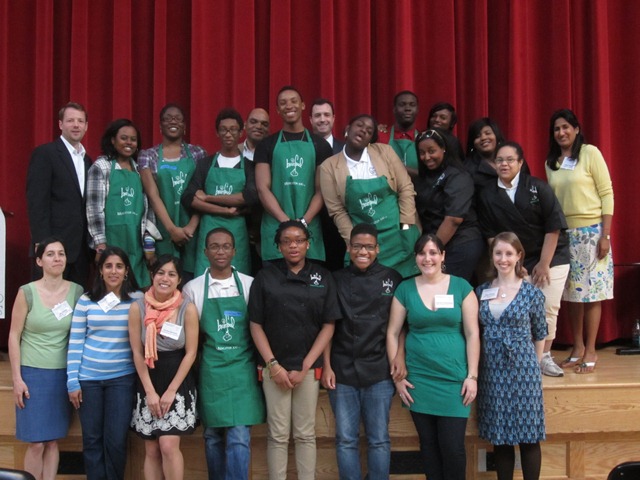 On March 15th a proud group of students, parents, Brainfood staff, volunteers and board members got together to honor program's first class of Community MVPs. Students who had attended 60 or more hours were rewarded with their very own Chef's coats! Those who didn't quite make 60 hours were given the colorful trademark Brainfood aprons.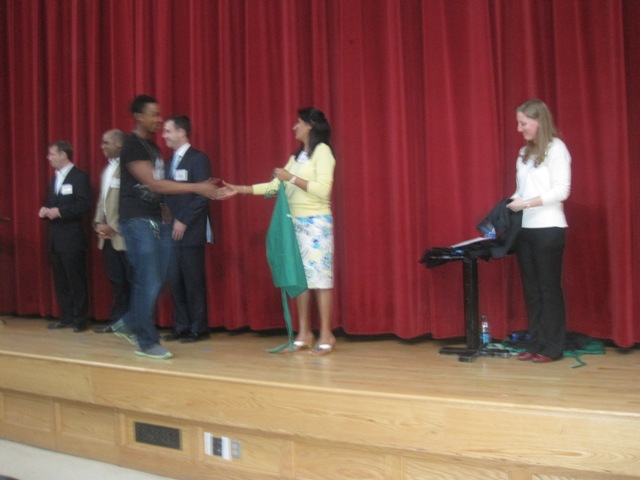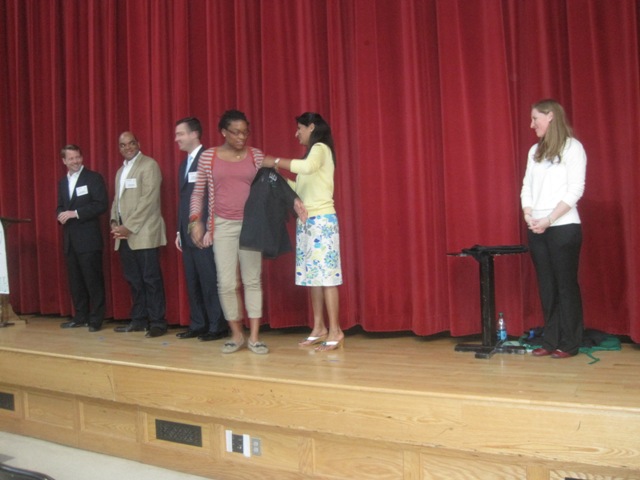 It was a special honor for the students to have Brainfood board members present them with their coats or aprons. After being introduced by MVPs weekly class room assistants, Ibti Vincent, Carolyn Panzarella and Binni Chada (also a board member) the students strode across the stage to shake hands with Brainfood Executive Director Paul Dahm and board members Roopal Saran, Bradley Bloodworth and P. Kevin Smith. It was a great time and marked a bench mark in the Community MVPs program.
We can't forget to mention the delicious food that was, of course , in attendance as well! The students prepared pizza dough and toppings ahead of time so the guests could all have a "Make your own Pizza" day! The result was a smorgasbord of beautiful pizzas. It was a fun and interactive experience for all! Congratulations to all MVPs…hats off to you!!